Mid Century Modern is modernist in the most retro way imaginable, making it effortlessly cool decade after decade. Geometric lines in the angular roofs on the exterior and graphic patterns on the interior make the perfect pairing. The combination of wood and glass make the transition from indoors to outdoors seamless. For the person who isn't afraid to break the rules and find new ground, the options are endless. Pick from the past - an Eames wireframe chair or a print of Hockney's Portrait of an Artist or Lawn being Sprinkled. Or find a piece of the future that will sit easy in your home - the latest sound system that combines wooden accents with a new polymer would be just the ticket. Retreat to your cocoon of timeless minimalism and effortless chic, and you'll know you are home.
Mid Century Modern - Designs On The Future
The Mid Century Modern home is brazenly retro while managing to be forward looking and minimalist chic in a way only design from this era can. With inspiration from the design movement that came into its own in the 50s and 60s and lasted into the early 70s, you'll see hints of nostalgia everywhere you look. In the bold colour choices, the graphic patterns, futuristic plastics and glossy surfaces, and the stylish furniture and design touches that hark back to the times of Don Draper and his associates on the "so-good-it's-almost-real" Mad Men. Capturing the essence of what it meant to be living in homes in California or the quintessential Manhattan loft in New York City in these exciting times of the flower power movement as society emerged from the trappings of war and the depression, into a more hopeful, inventive future. Whether it was John Lautner's space-age inspired designs, or the pop-art created by Warhol, these were strides in a new direction.
Like Charles-Edouard Jeanneret-Gris, the man many Mid Century Modern architects and designers look up to, this style is for someone who wants to break new ground. This icon himself had no design antecedents in his lineage, with a watchmaker for a father. As he penned a piece for an art journal in 1920s Paris, he took a new name - Le Corbusier, and went on to design some of the most iconic buildings around the world like the Villa Savoye in Poissy or the modernist church of Notre Dame du Haut. And the rest, as they say, is history.
Freshly minted Austrian-American immigrant architect Richard Neutra chalked out new designs for America in Southern California, inspired by his European roots and the modernist style. What began in little pockets was made more accessible thanks to the work of builders like Joseph Eichler and architects like Donald Wexler, who changed the landscape of Los Angeles and Bay Area forever. The modernist movement that spawned a revolution in visual arts, furniture design, and architecture is alive and well in the Mid Century Modern home of today.
Bearing the hallmarks of striking geometric styling and an uncluttered, clean, and unfussy Scandinavian design sensibility. Plenty of glass, sliding doors, low angled roofs, and sharp lines. The perfect setting for the uber successful to indulge their love of nature in a glass walled deck that blends seamlessly into the outdoors letting in just enough sunlight to warm your shoulders. Embracing the essence of an era when it was okay to be free spirited, and design was conscious. This home is an expression of the same joie de vivre and innovation in a context that sits just as comfortably in the 21st century.
Indulge Your Love For Design
When George Nelson took inspiration from a slice of coconut to create his inimitable coconut chairs, the world was skeptical. Yet the undeniable comfort of this seating is hard to ignore. Even as the soft curves invite you to lounge in them, the revolutionary shape baffles the mind. And that's perhaps some of the pleasure you get from peppering your home with designs that are clever and cutting edge, but at their heart - practical and oh-so-comfortable. Design genius? Perhaps.
The interesting contradiction of the Mid Century modern style is what makes it so compelling. So your vintage wooden desk from your parents' home in the '50s sits comfortably side by side with a rather avant garde angular coffee table that looks like it escaped from the pages of a retro futuristic comic book.
Even the dinnerware on the open shelving in your dining area isn't plain. Colourful ceramic crockery in Orla Kiely's inimitable style lines the wooden shelves. Graphics emblazoned throw pillows flaunt a quintessentially Mid Century colour palette of bold colours offset by warm tones. Unusual floral motifs or geometric animal patterns become a focal point and add a touch of whimsy.
Step into a Mid Century Modern space and you'll see the industrious use of materials at hand, and an abundance of experimentation with all kinds of new textures and materials. That Eames Hang It All might be eye-catching with its bright ball pegs, but it is also undeniably ingenious, allowing you to hang up everything you could possibly want on its many arms. Perfectly inviting for a lazy resident or a guest who would normally toss their coat in a heap. Who'd imagine Charles and Ray Eames originally designed it to get kids to tidy up?
Make Your Own Road
One of the tenets of Mid Century Modern design philosophy is doing something cutting edge, new, or path-breaking. So don't hold back. Experiment. Invest in a statement lamp like a PH Artichoke light. If your home allows it, there may be space for something like a Sputnik chandelier. Slip in a retro style camera casually placed on a side table. Each item is likely to be a conversation starter!
The "dotty" Nelson Marshmallow Sofa allows you to play around with colour and is as interesting today as it was in 50s, albeit more acceptable five decades on. Which is why this unorthodox furniture was produced for only a decade before being discontinued. Thankfully, someone thought it was worth reviving in the early noughties, and you can now have one of your own. As someone who loves an era that saw an abundance of art, your home becomes the perfect canvas for you to paint upon. Bring in prints by Warhol, Pollock, or perhaps Lichtenstein. Toss in some newer artists who embody the same spirit. Your issues of the Wallpaper magazine might be just what you need for that added inspiration.
And who said art needs to be restricted to paintings on the wall? To you, each piece of furniture and each functional item has a dual role to play as an artistic flourish in your pad. Nestle in the egg and womb chairs you love. Place that George Nelson style clock with its distinctive sunburst pattern, or one with the unmistakable ball and spoke design in a hallway to bring a pop of colour. If you include one of his Bubble Lamps, you may appreciate the resourcefulness behind his creation. Nelson had originally wanted a cost effective alternative to a silk pendant lamp, one that was also durable. Whilst reading the newspaper one day, he found a method used on ship decks would translate well to create the perfect contradiction of transparent yet opaque that he desired. The designer used a steel wire frame on which a plastic polymer was spray painted. The result - a gorgeous array of floor, wall, table, and of course pendant lamps that create a beautiful glow without the harshness of other light fixtures.
Living The Dream
The Mid Century modern aficionado has a special place for retro nostalgia, and you thrive on music festivals that hark back to the glory days of Woodstock. Perhaps a guitar or ukulele sits somewhere in your living room, waiting to be picked up in the right company. In the meantime, music from the Talking Heads(or maybe you're in the mood for some Bowie?)fills your home from your specially crafted retro style speakers that somehow manage to seem futuristic with their interplay of modern plastics and traditional wood.
A trip to Brussels for some design indulgence your way is also the perfect excuse to stock up on some new additions for your home. Clocks, art - perhaps even a vintage Belgian comic print to frame, furniture, or clever new technology are your weakness. Your equally eclectic circle of friends fuel your passion for design and they'll love your new acquisitions.
In your soul, you're living the American dream of the 20th century, wherever you are, whenever you are. Time stands still, all thoughts of political upheaval and 21st century madness lost when you cruise down the highway in your convertible American classic car. Even if one of those finned beauties isn't yours now, you'll find a suitable alternative when you're off holidaying.
Moscow MuleAnd when your day is done, put your feet up and kick back with a Moscow Mule or an Old Fashioned as you watch the sun dip on the horizon through those stylish floor to ceiling glass doors leading to your garden or wooden patio.
Mid Century Modern
by Pallavi Rao

Remove from bookmarks

Add to bookmarks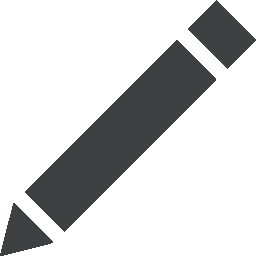 Write a review