Convention gets tossed out of the window with the Playful Maximalist style, with its eclectic, energising blend drawn from a multitude of influences, eras and styles. Fun, feisty and with more than a touch of whimsy, this style is all about celebrating the unexpected. Like the award winning Will Alsop designed Peckham Library, that shouts out its presence, Playful Maximalism is unapologetic in its announcement of fun, imagination and creativity. Refreshingly liberating in its design approach, this style sees the coming together of treasured heirlooms with sleek modern pieces; brilliant colours with subdued pastels; contrasting textures and clashing patterns embellished with kitschy finds, all merging effortlessly in a visual adventure that is a treat for design lovers. With its no-holds-barred approach, the Playful Maximalist style is perfect for the magpie homeowner, unafraid to experiment with style and with a vibrant design energy that is hard to match.
Playful Maximalism: Break All The Rules!
If you're looking for a rule book to get a feel of the Playful Maximalist home, you'd be hard pressed to find one because there are no rules when it comes to this style. Quite likely the rule book has been repurposed into the Playful Maximalist homeowner's latest decoupage project and any cookie cutter moulds have been melted and refashioned into metallic trim for the living room. Say hello (in seventeen different languages if you fancy!) to an eclectic, bohemian design universe where rules have long since been tossed out the window, expectations change on a whim and where more is more.
The Playful Maximalist style takes traditional conventions and turns them upside down and inside out. The wild blends of design and colour it flaunts are as breathtaking as they are defiant in their complete disregard to the accepted fundamentals of design. Much like renowned architect and maximalist Will Alsop's buildings with their unusual forms, colours and designs, whose radical architecture embody his ethos of constantly challenging orthodoxy. Widely regarded as among the most creative people in architecture, Alsop's buildings are revolutionary in design and have a spontaneity that emerges from their constant exploration of the inherent beauty within unusual forms. His extension to the Ontario College of Art and Design, an elevated table top structure with striking black and white pixelated skin and multi coloured legs is just one of his imaginative creations, as much a nod to his artistically bold genius as it is to the advances in digital technology which allow his architectural creations to transcend their traditional relationship with construction. Alsop is known to use painting as a starting point for his designs; before beginning a new project he paints to create an architectural approach that is free and uncluttered. In complete contrast to a traditional, structured design method, he turns to painting because it allows him to start anywhere and progressively lose control, an approach that eventually reflects in his unconventional structures.
A stunning confection of dramatic design choices and edgy decor drizzled over with a delicious touch of quirk, the Playful Maximalist home offers up a treat for the senses. This is a space that draws inspiration from unapologetic maximalists like artist Jeff Koons, known for constantly challenging and even redefining the conventionally acknowledged interpretations of art. Renowned for his celebrated stainless steel balloon animals that take an object commonly regarded as banal and proceed to elevate it into a larger than life display of high art, Koons has an ongoing fascination with art created out of the most unlikely of materials. His work has seen a contoured rehabilitation of kitsch into much sought after art, from his vibrantly coloured metallic Popeye (acknowledged as a self portrait); bronze cast Hulk sculptures; to freshly manufactured vacuum cleaners showcased in bright Plexiglass cases. True to his habit of turning traditions topsy turvy, Koons' career followed a path quite contrary to the artist of popular imagination. In his early days as an aspiring artist, he turned to the world of Wall Street, making a living as a commodities broker before art alone was enough to sustain him. Of his stint at Wall Street, Koons is known to have said that he enjoyed selling cotton commodities the most, 'because he was an artist and cotton is soft'.
With its refreshingly liberating approach to design, the Playful Maximalist home celebrates the art of the unexpected. Eclectic and exciting, this is a style designed to infuse even the most ordinary of spaces with a rush of bold, vibrant energy.
Making Your Own Path: It's YOU, Curated
With its breezy, unencumbered decor approach, Playful Maximalism is the epitome of design freedom. This is a style which sees the coming together of antiques with sleek modern decor; East with West; rustic with elegant, in a brilliant, visually captivating blend. The liberty that makes this style so fascinating however is built upon a carefully collected approach, it is certainly not a carpet bombing style bound to result in messy chaos. This is a decor approach that requires a fundamental understanding of the principles of design, combined with a firm confidence in one's own sense of style.
There's no need to choose from among periods or styles in the Playful Maximalist home; there's room for everything, and more! This is a home that pairs African tribal artwork with the decorative detail of French Provincial furniture; where the industrial look gets on just fine with classic Victorian and where animal prints embrace graphic chevrons with gay abandon. A Playful Maximalist space is busy, with an overload of colours, textures and shapes cohabiting in an exciting mix. This is a style that is constantly evolving so it makes sense to have a few anchor pieces and build up the look in gradual layers. One of the greatest maximalist homes of all time, the legendary Parisian apartment of Yves Saint Laurent and Pierre Berge saw the juxtaposition of paintings by Picasso and Goya with furniture by Jean-Michel Frank, topped off with African artifacts and Renaissance age bronzes. Berge has been known to describe their collection as akin to a dinner party, not just made up of the people one invites, but also of those one chooses not to invite, and yet others one wants to invite but who cannot make it.
The Playful Maximalist home is a visual playground for those who like to experiment with colour; there's no kowtowing to the conventions of the colour wheel here. Unusual colour combinations abound; dark walls blend with jewel tones, bright pops of citrus get on with warm browns and pinks; soft pastels go arm in arm with showstopping hot hues. Go ahead and experiment with a glossy shine played against honed matte; embrace the stark all black and white look if that strikes your fancy, or pair quieter hues like powder blue or smoky grey with a vibrant persimmon.
The richly textured appeal of this home creates a sense of depth with its multi layered approach and the interplay between wildly divergent textures, that is a treat to see as much as it is to touch. Think dark, warm mahogany against cool, creamy porcelain; a lush hand tufted rug offset with sleek steel and honed stone; organic wood with smooth silk cushions in a suzani print.
The collected mismatched approach plays a large part in building up the bohemian appeal of the Playful Maximalist space. Vintage pieces and antique heirlooms hold their own against a contemporary Arne Jacobsen Swan chair; a mid-century modern loveseat sits pretty next to a hand-me-down armoire. The look extends to the artwork, a carefully curated blend of Jean-Michel Basquiat prints cohabiting the walls with works of Dutch Impressionism and the seductive paintings of Walasse Ting. Ting called himself a 'butterfly' or a 'flower thief', his art inspired by and drawing heavily from a life lived to the full; a life filled with friends, fine food, beauty, experiences. He wrote poetry and prose, sang and danced in addition to painting, depicting many of his life's experiences in his work.
The Playful Maximalist home is a haven for collectors, a space where excess is welcomed in a warm embrace. Collections are proudly displayed, often creating a talking point for guests, from quirky pop culture pieces, pop up boutique finds, inherited vintage treasures to travel mementos. This intensely personal, exuberant style is a reflection of you and all that you love.
The Playful Maximalist Side of You
Most people recoil from chaos, you on the other hand revel in it. What's more, you have the uncanny ability to pull together a breathtaking look even out of spaces written off as cluttered beyond repair. No wonder then, that your friends often seek you out on shopping expeditions. No one can emerge from the messy jumble of an open rack sale with an absolutely smashing, pulled together outfit quite like you can! You particularly enjoy shopping at pop up design stores; apart from the inspiring or sometimes wacky finds that fuel your creativity, what could possibly beat the experience of shopping at a 'dotty' Louis Vuitton and Yayoi Kusama designed concept store at Selfridges featuring Kusama's obsessional polka dot prints? Derived from the artist's Pumpkin installations and polka dot paintings, the pop up featured a spotted wonderland immersed in an infinity of bright polka dots in various sizes and repeating patterns.
When you're not buzzing around Shoreditch on your Triumph Mega-Scrambler, a bike that may just have been designed with you in mind, looking for the hippest new retail destination, you like to unwind over truffley Mexican empanadas and toffee apple Mezcal at Wahaca, a culinary experience that appeals to your visual senses as much as it does to your taste buds. Born of a love for fresh, real Mexican street food, Wahaca is known to draw its inspiration from Mexican market food, constantly innovating and experimenting with culinary tastes, to create a vibe that's all its own.
You make time each year for events like the London Fashion Week and the Frieze Art Fair in your ongoing quest to discover the latest in fashion and the arts. And when you have the time, you're off to explore the often surprising, artistic delights at Art Basel, Miami or soak up some culture on the lively gallery scene in Potsdamer Strasse, Berlin.
You're rather infamous among your close circle for your inability to make up your mind; with you a simple decision about where to step out for a meal can result in much debate. Should it be a creamy, peppery tikka masala from your favourite Indian takeaway or Oriental fusion at the tech savvy Inamo? This reflects in your taste for music as well; you adore Bach but you are as likely to skip from a Toccata in d minor, to the new wave Talking Heads, to your current fixation, Paper Planes by M.I.A. The last, a track drawn from the singer's own conflicting experiences with the American government. The U.S. authorities refused to grant her a work visa to record her second album and briefly put her on the US Homeland Security Risk List due to her politically charged lyrics.
A natural magpie, you never run out of new treasures to discover on your many adventures, and your dynamic, ever evolving home is the perfect place to display them all. An energetic, bold blend of fun, whimsy and delightful charm, your home is the perfect curation of a life well lived; the repository of warm memories and cheery celebrations with always the space for more to come.
Playful Maximalism
by Manasi Vaidya

Remove from bookmarks

Add to bookmarks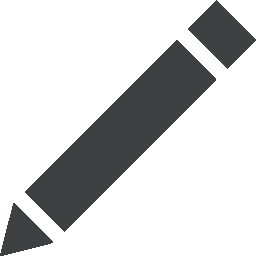 Write a review